FOOD: Too good to Waste Campaign 2015
Thurston County Food Waste part of a national Food Waste Prevention initiative.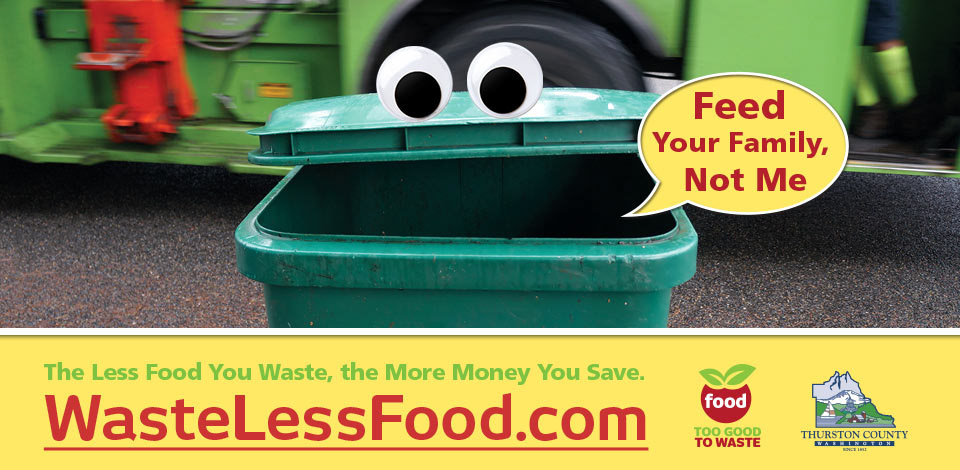 Americans waste about 25 percent of all the food they buy.  It's a growing problem with profound financial and environmental impacts.  Food makes up the largest percentage of what end up in our landfill.  And when we throw away food, we also waste all the water and energy used to produce, package and transport food from the farm to our plates.  The average family tosses out more than $1,600 a year in wasted food.  Reducing food losses by just 15% would be enough food to feed more than 2.5 million Americans every year at a time when one in six Americans lack as secure supply of food to their tables.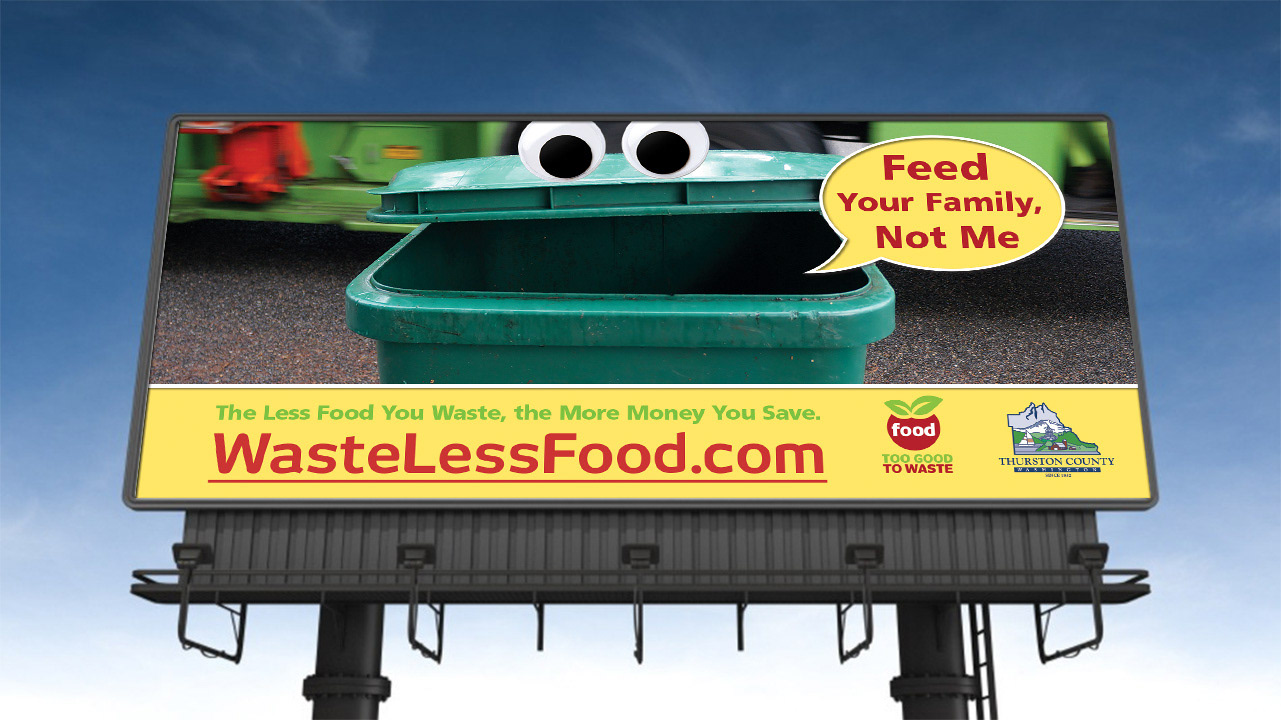 Thurston County Billboard
CREDITS
Agency: Colehour + Cohen
Creative Concepts: Vandy Kindred, Bryan Schaeffer
Account Executive: Amanda Godwin