Find Your Frequency.com
HIV Education Campaign 2012
Public Health - Seattle & King County, Snohomish Health District and Tacoma-Pierce County Health Department asked 
Colehour + Cohen, Vandy Kindered and I developed 6 preliminary concepts that were presented to the board.  The chosen concept was refined and a plethora of media elements were created.  




The chosen campaign "Find Your Frequency" promotes frequent testing among men in our community who are at greatest risk of contracting HIV.




We designed a plethora of campaign materials including:  web site home page, posters, print ads, coasters, mirror clings, t-shirts, business cards, coupons, parade graphics, mobile billboards, signage, online ads/newsletter graphics and a campaign overview manual.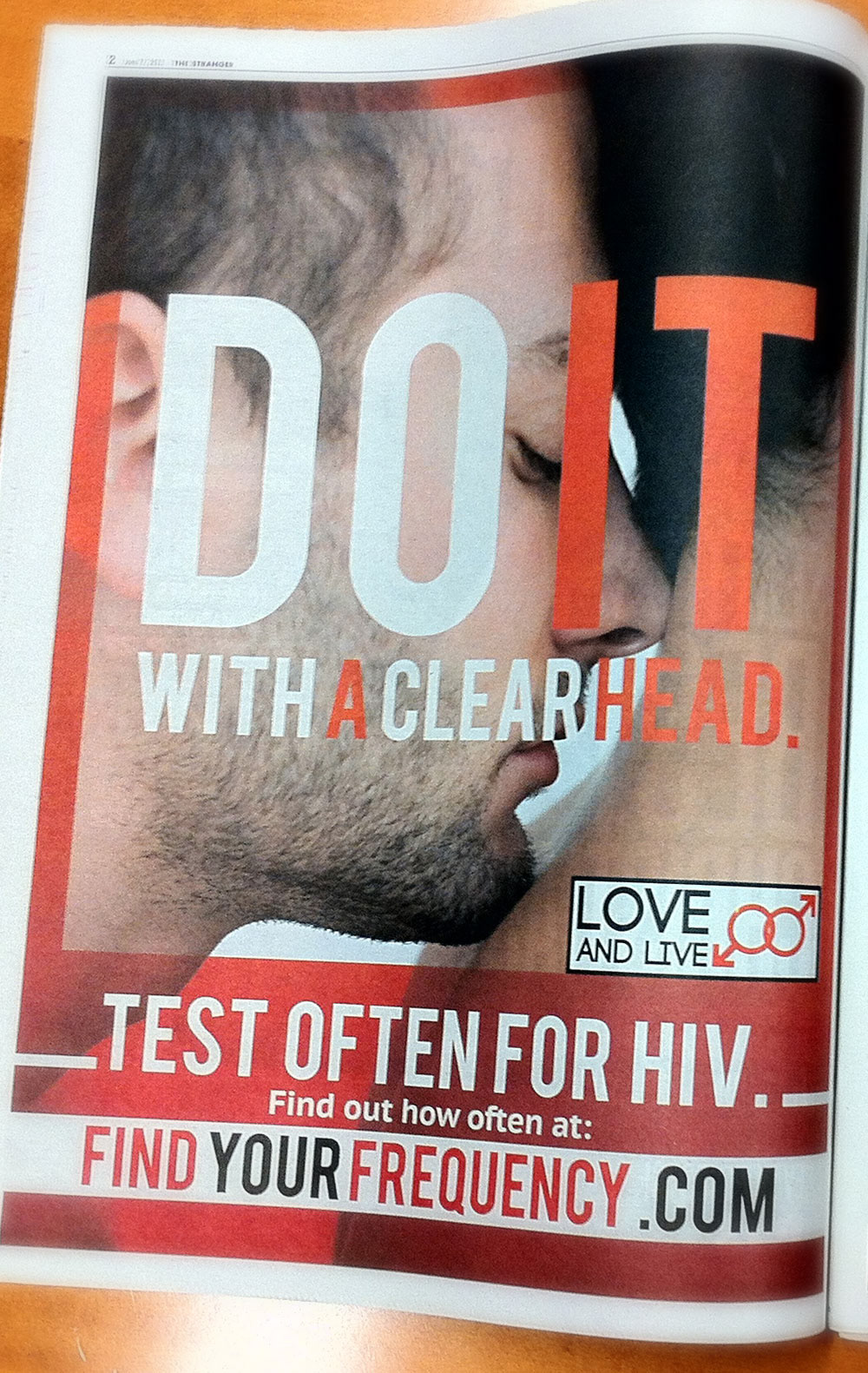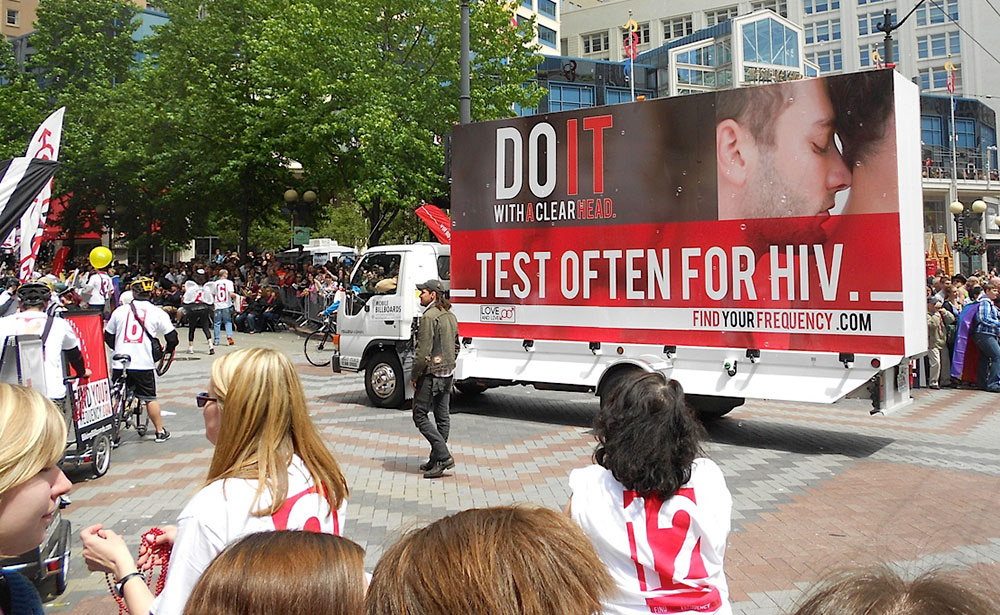 Find Your Frequency campaign launch at the Seattle Pride Parade