King County Metro Branding/Reputation Campaign Assignment:
Reinforce a positive brand perception of Metro as an organization committed to sustainability and improving the mobility and quality of life in our community.
Metro is making the Northwest a better place to live.
Assignment:
Create a branding/reputation campaign for King County Metro to be executed via bus ads and transit tunnel "billboards".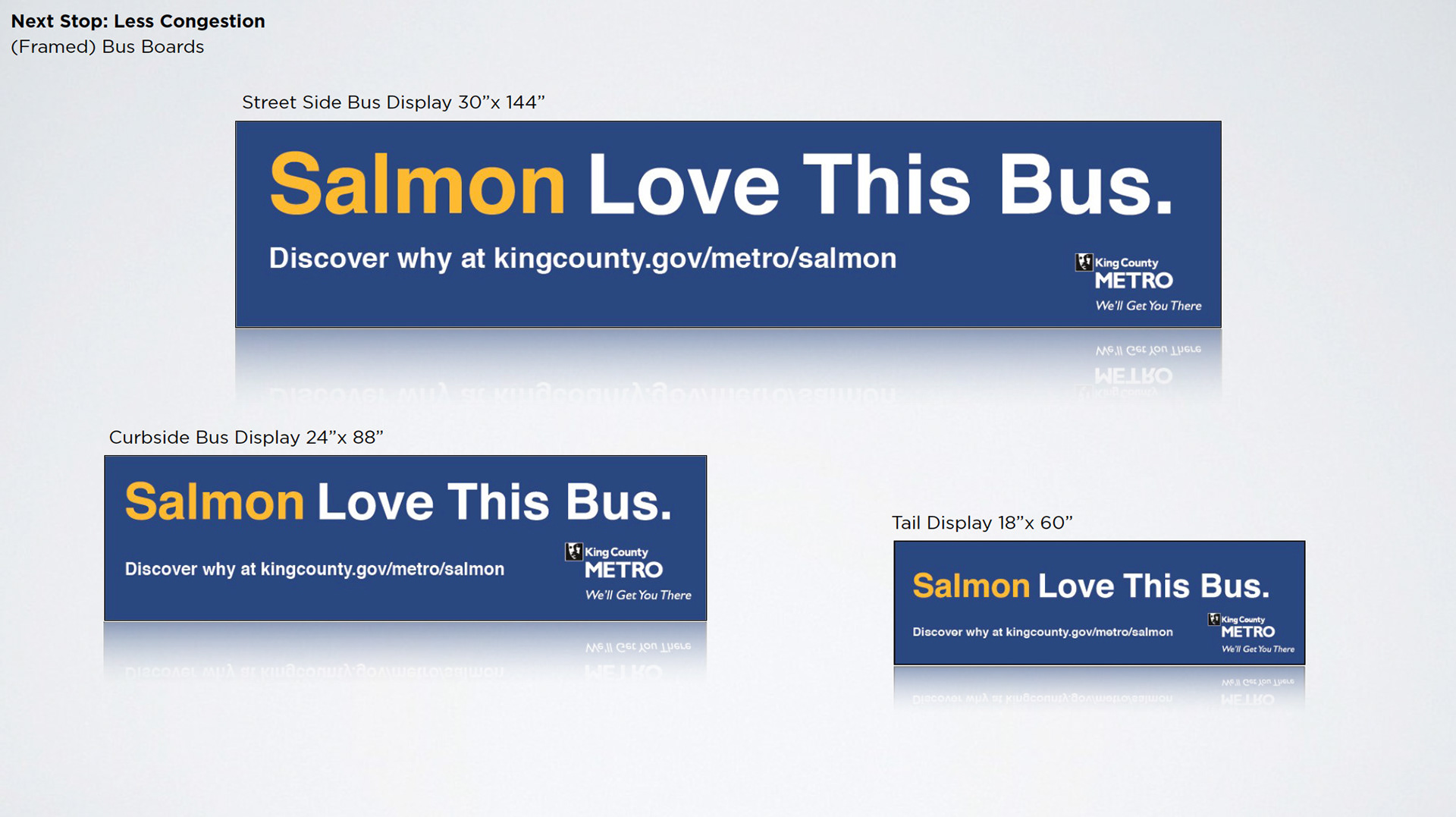 Public transit, and Metro in particular, is part of our local culture and an integral part of what makes our community what it is.  Metro and riding public transit is good for the environment and a way to battle increasing traffic and congestion in our region. Metro is current/innovative, community-minded, friendly and helpful. Feel good about leaving your SOV behind and using other ways to get to work and be proud of doing so. 
 
•  Salmon Love This Bus
•  Trees Love this Bus
•  Mountains Love this Bus
CREDITS
Agency: Colehour + Cohen
Creative Concepts: Vandy Kindred, Bryan Schaeffer
Account Executive: Amanda Godwin
Art Direction / Graphic Design: Bryan Schaeffer
Photography Courtesy of King County Metro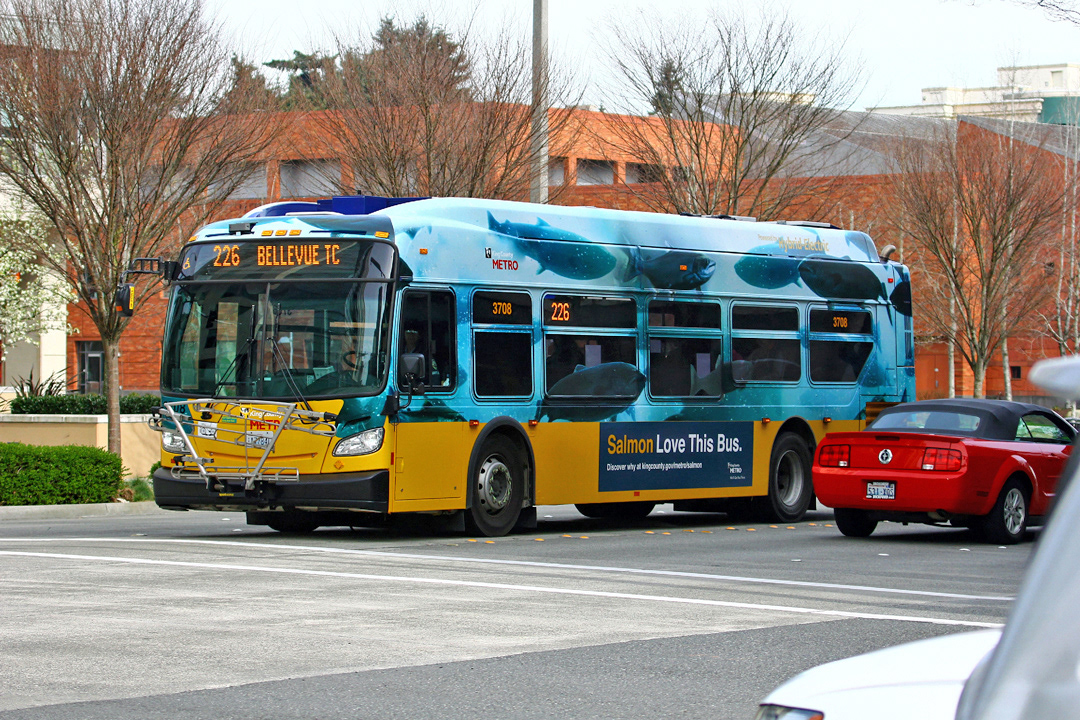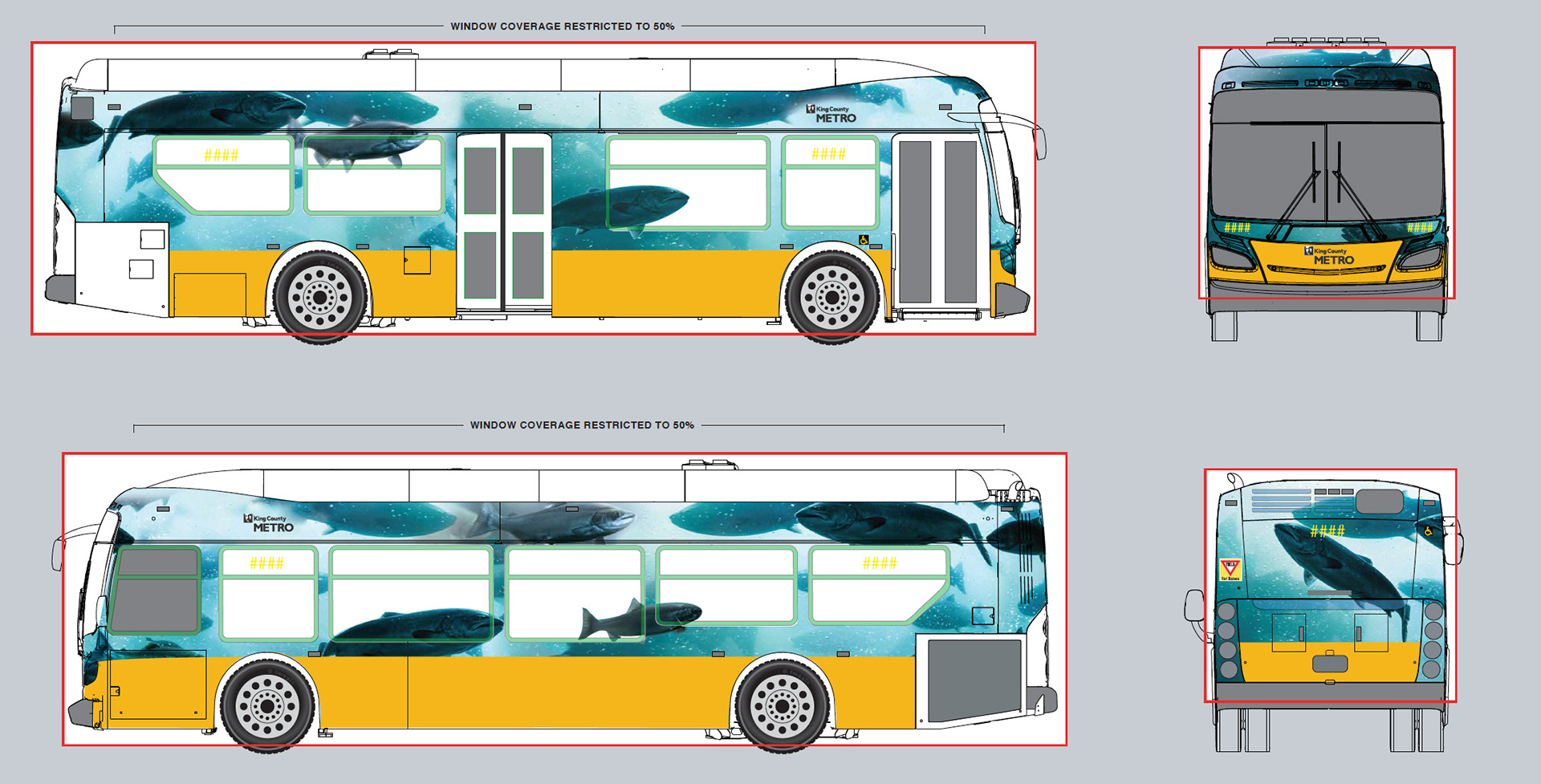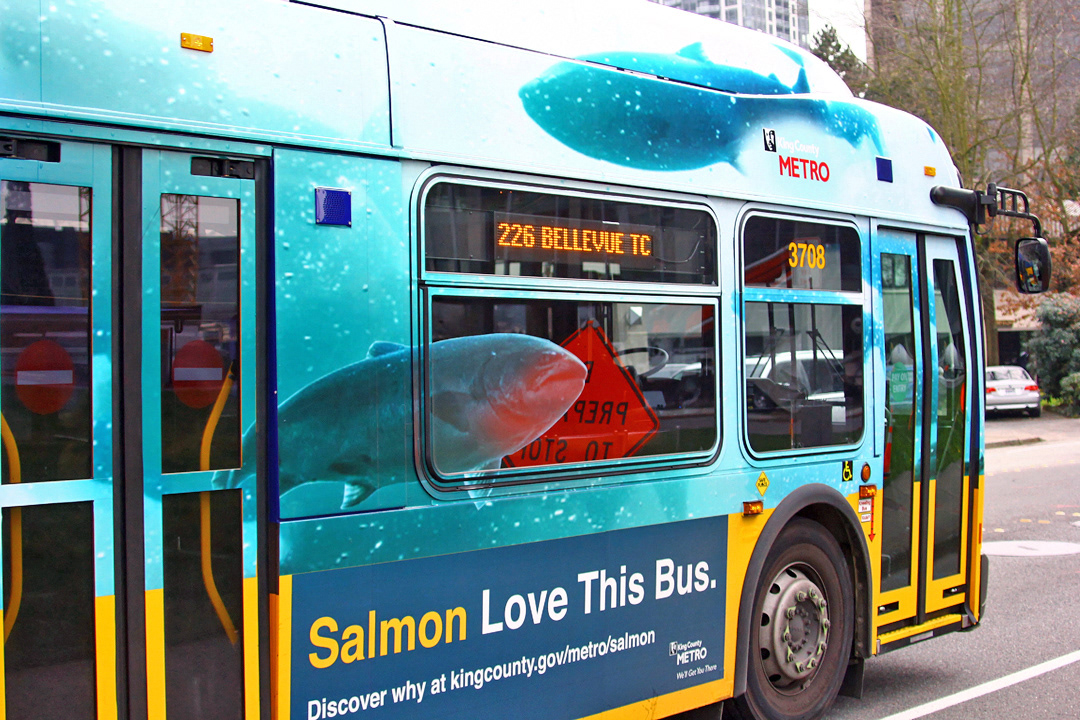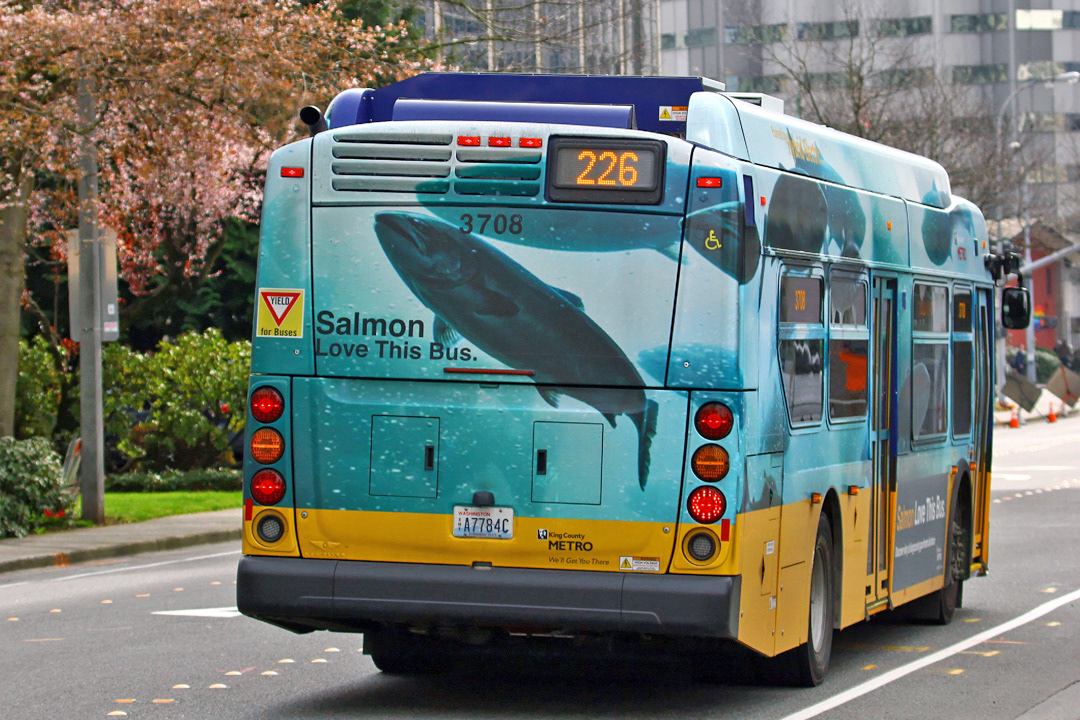 Salmon bus spotted migrating through Bellevue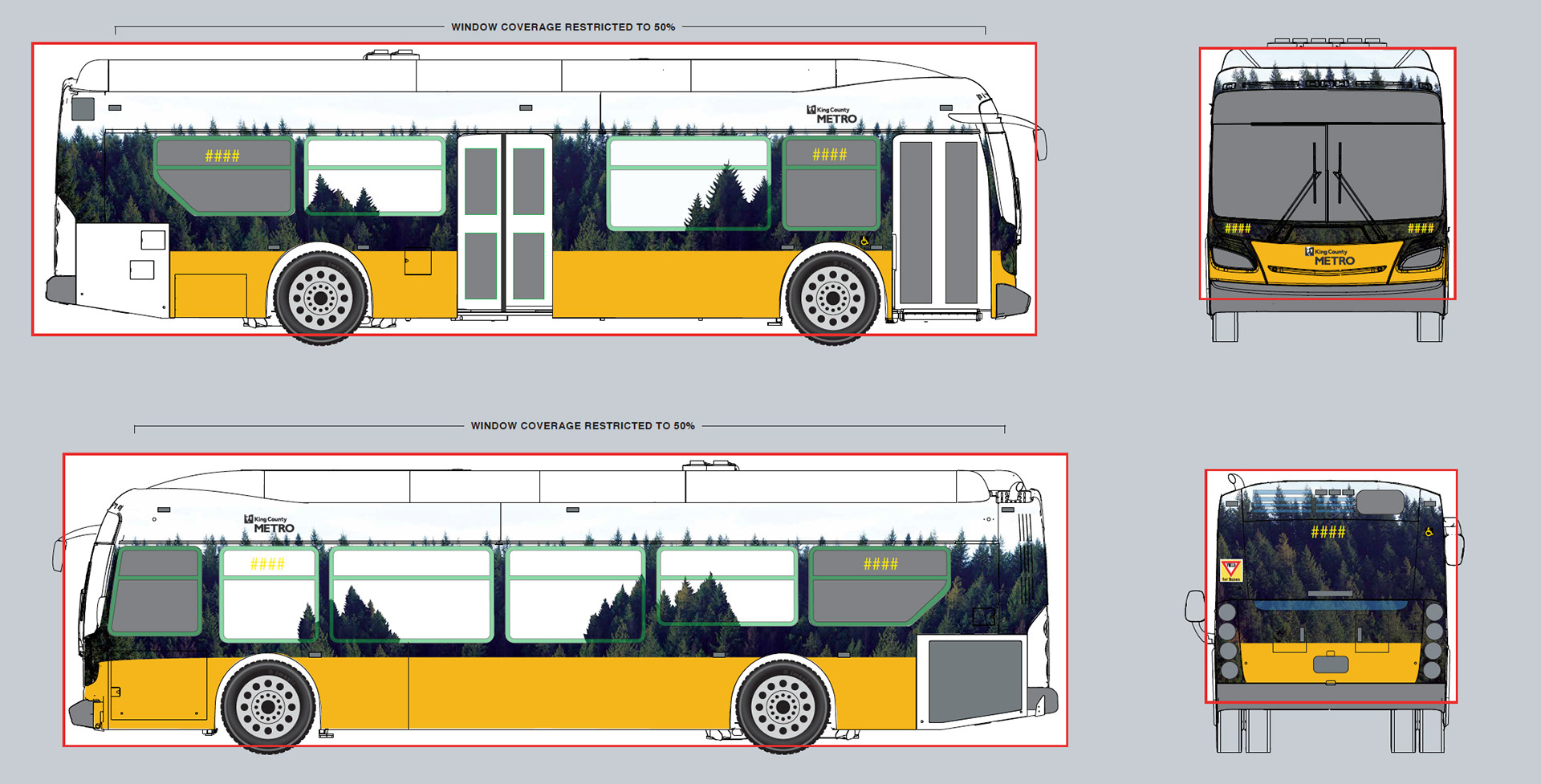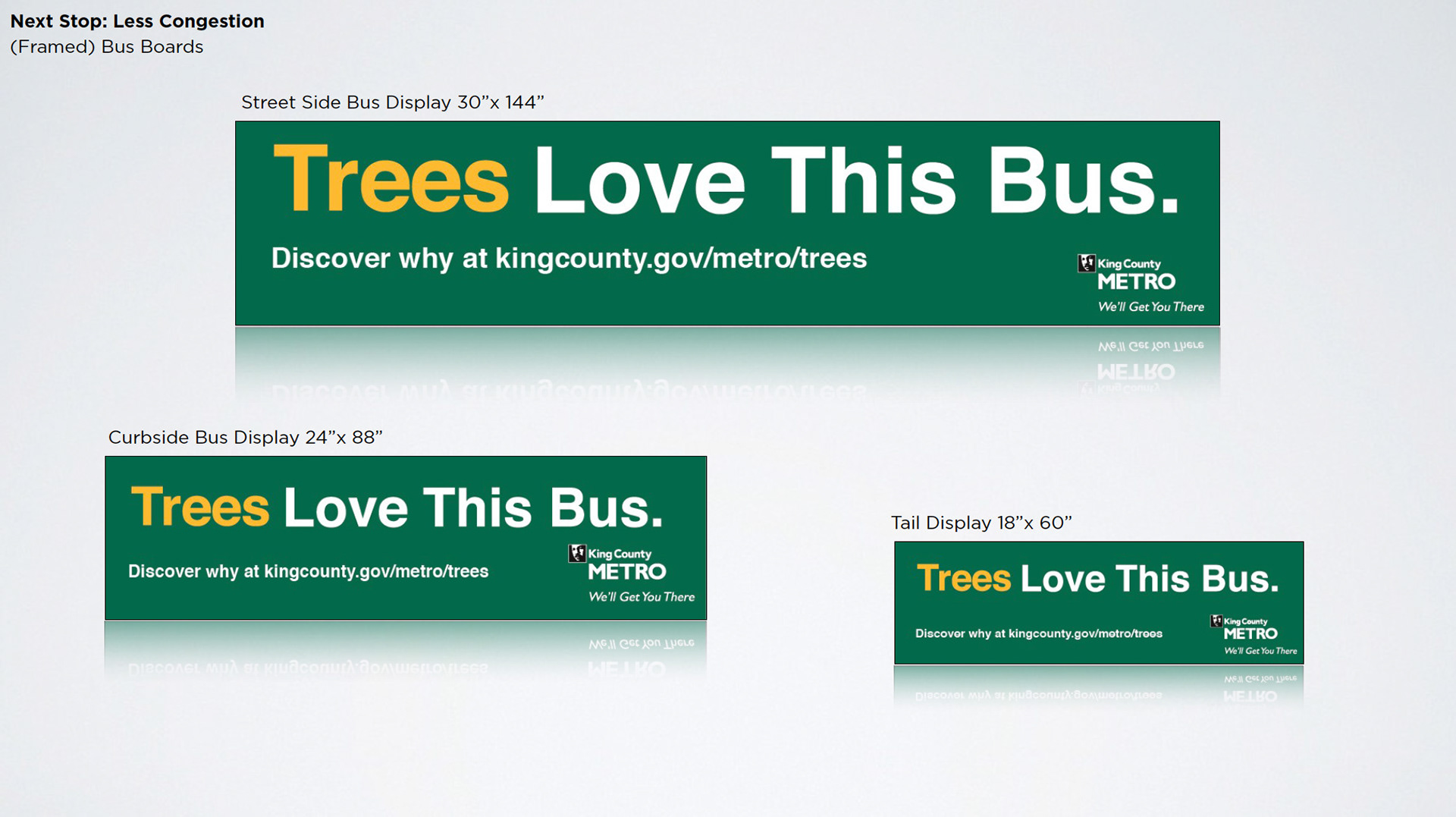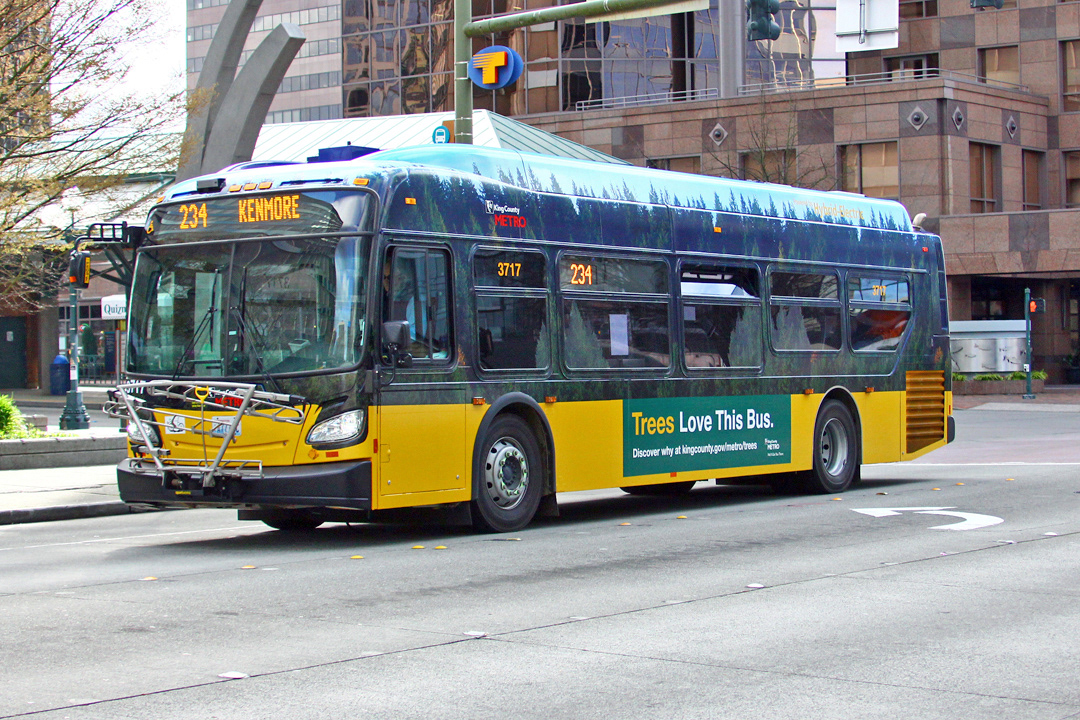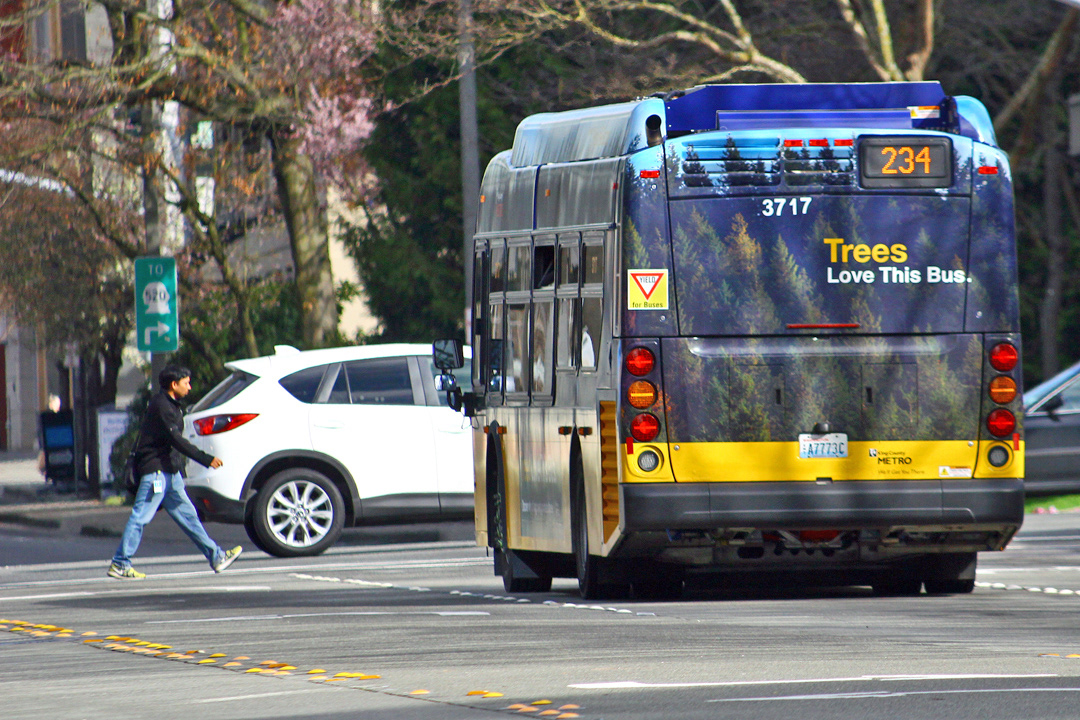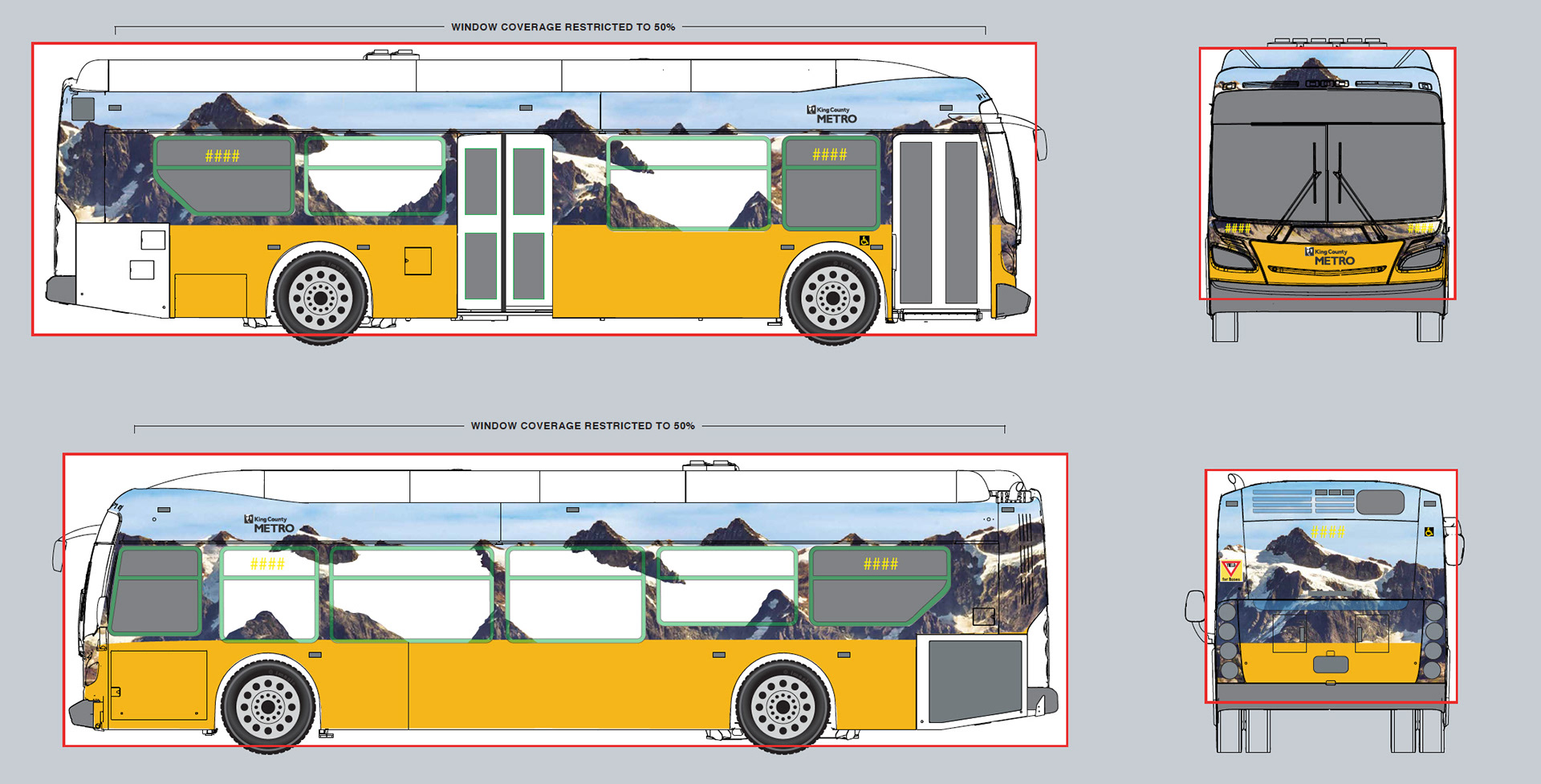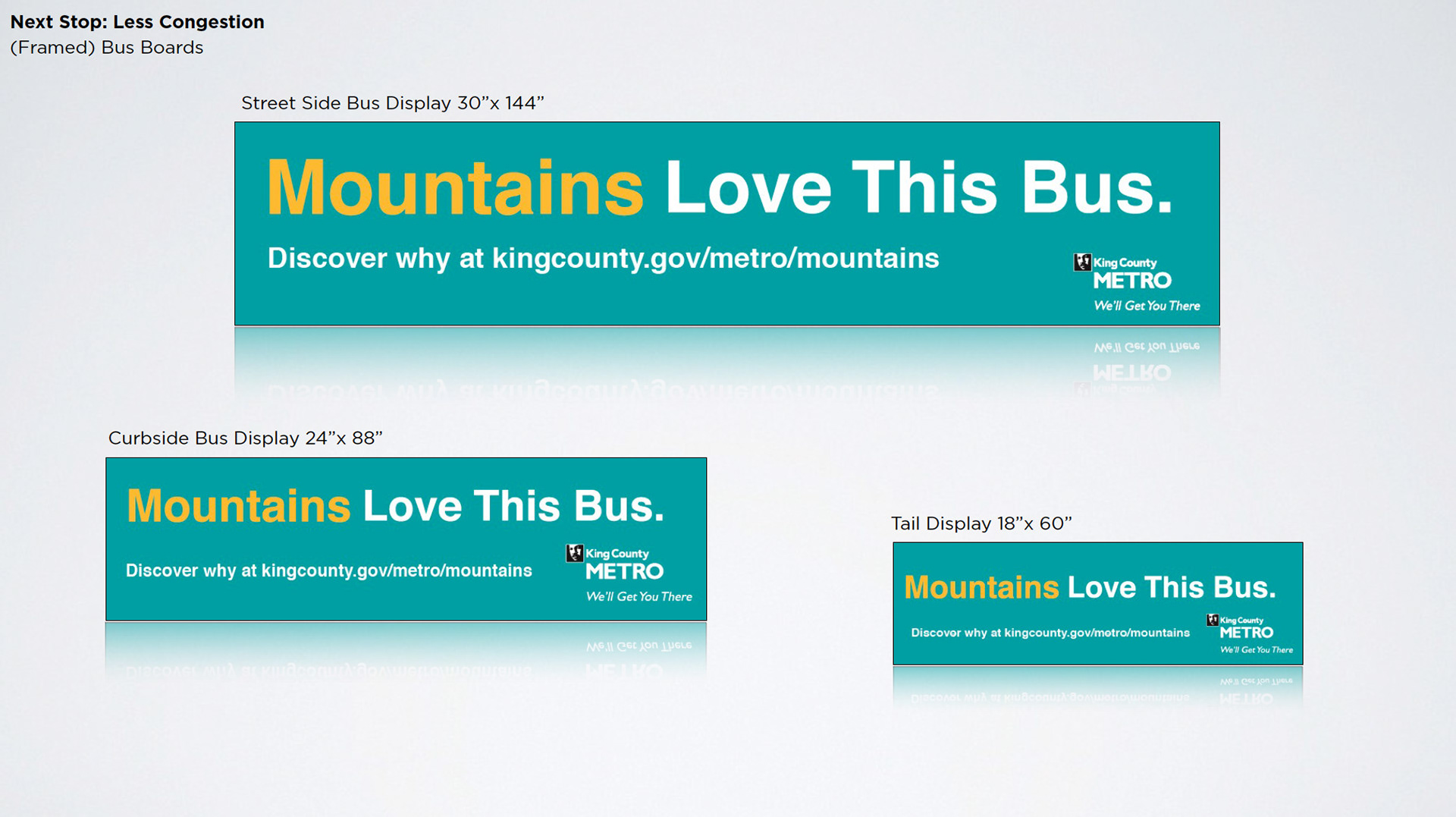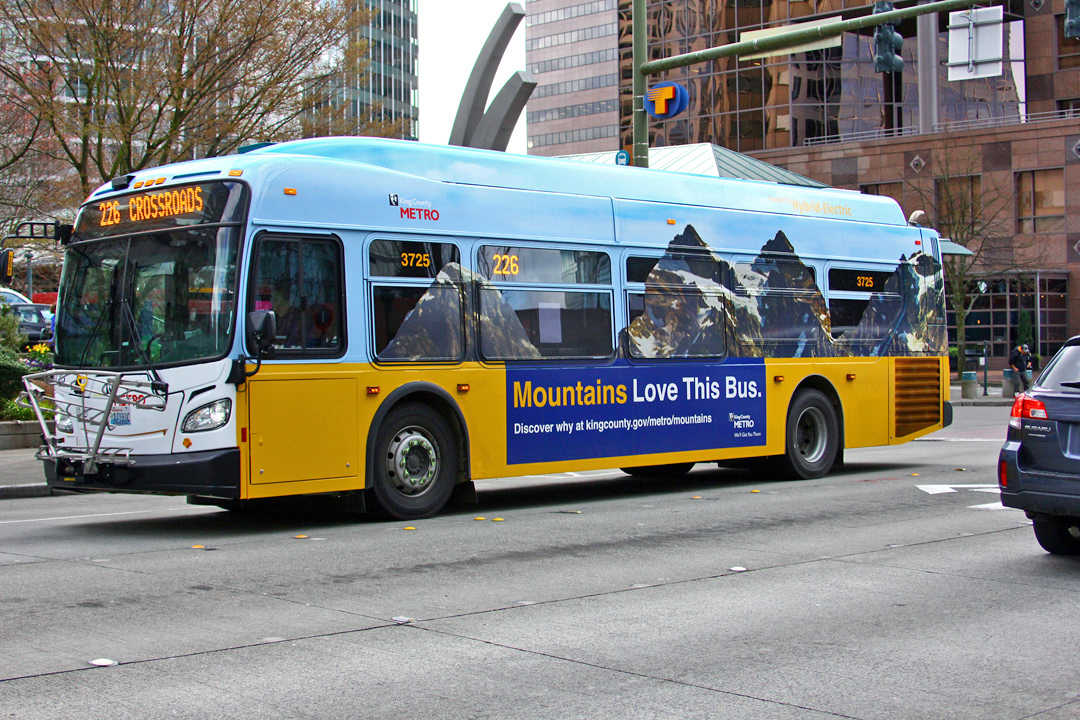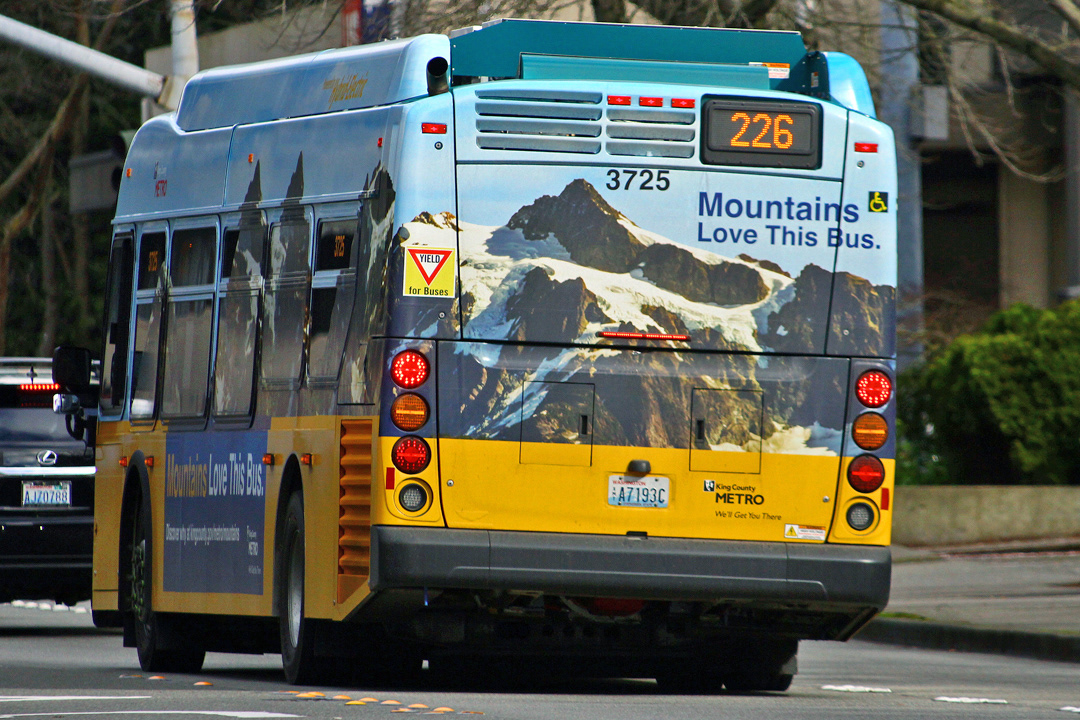 Photography Courtesy of King County Metro