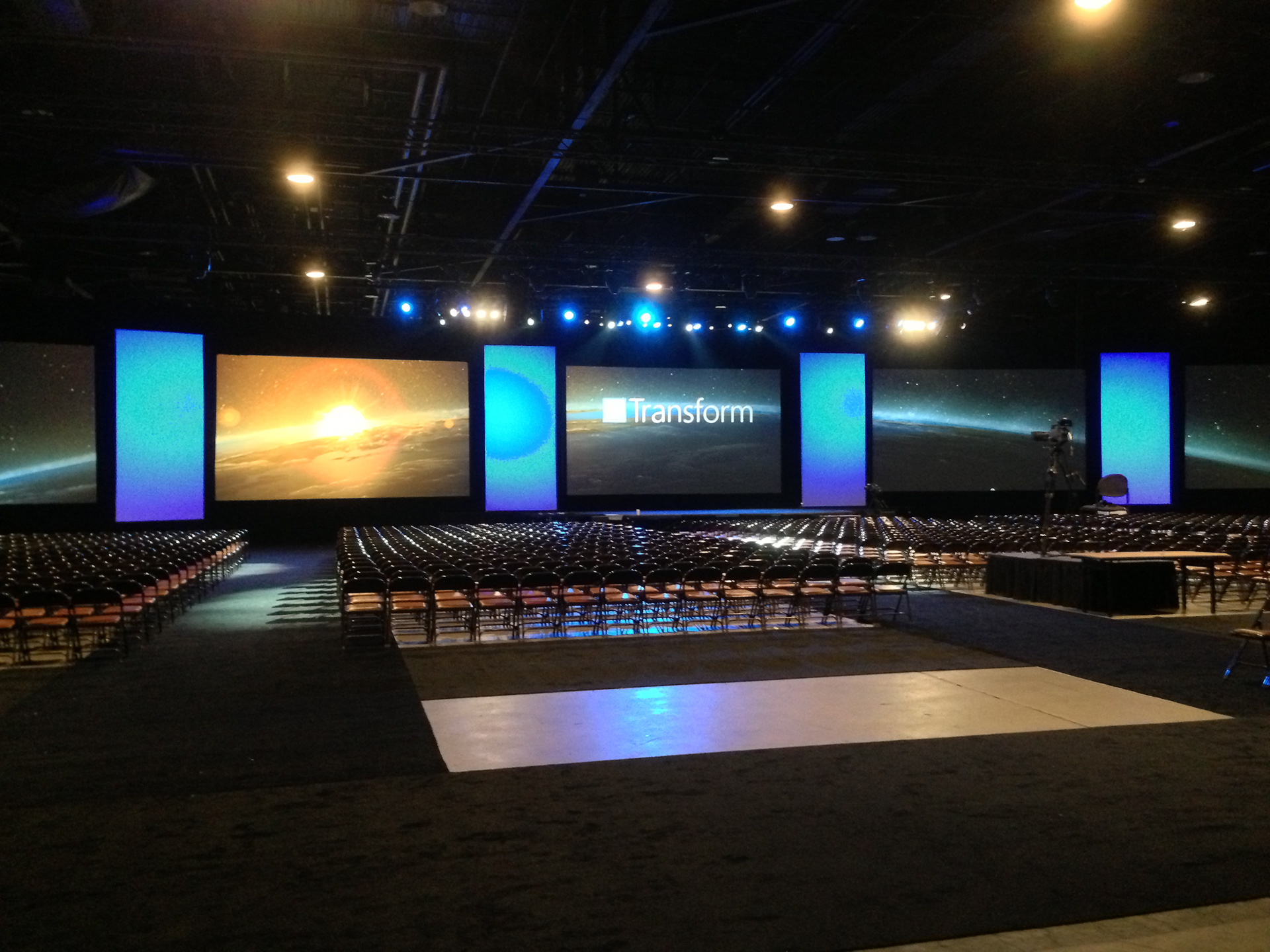 5 Screen WATCHOUT Keynote for Vahé Torossian
Small and Midmarket Solutions & Partners
Microsoft Global Exchange Atlanta, GA 2013.
Agency: Mind Opera
Executive Producer: David Johnson
Creative Direction: Bryan Schaeffer
WATCHOUT programming: Tamara Yurkan
Graphic Design: Loren O'Laughlin
Visual Effects: Eric Felberg
Color Timing: Mark Feijo
Staging and Lighting Design: Alex Berry
Sound Design: Tom McGurk
Copywriter: Vandy Kindred
Backstage operating the WATCHOUT system that powers hi-definition videos for 5 projected screens.

Keynote Creative Brief Summary
This is the moment in which Microsoft is setting itself up for future success.  I need to be a part of the solution and push a higher percentage of cloud use to my customers.  I need to sell the value and peace of mind that devises and software as a service bring.  But even above that, the cloud is the game-changer, the evolution to a higher life form, and I don't want to be left behind.  This isn't just the moment in which Microsoft is setting itself up for future success, this is my moment as well.
By clearly relaying to the customer the all-everything global effect Microsoft's cloud will have on business, the sales team will be more likely to sell more quantities, partners will have customized options to sell and customers will have limitless possibilities for their business.  
Today is the day tomorrow arrives.  Now is the time to get out of the "box mentality," to break down borders and limitations, and become advocates for a clearly-defined future.  This manifesto will be communicated in a smart and welcoming way, not cutesy, but on an individual scale, and with a smile.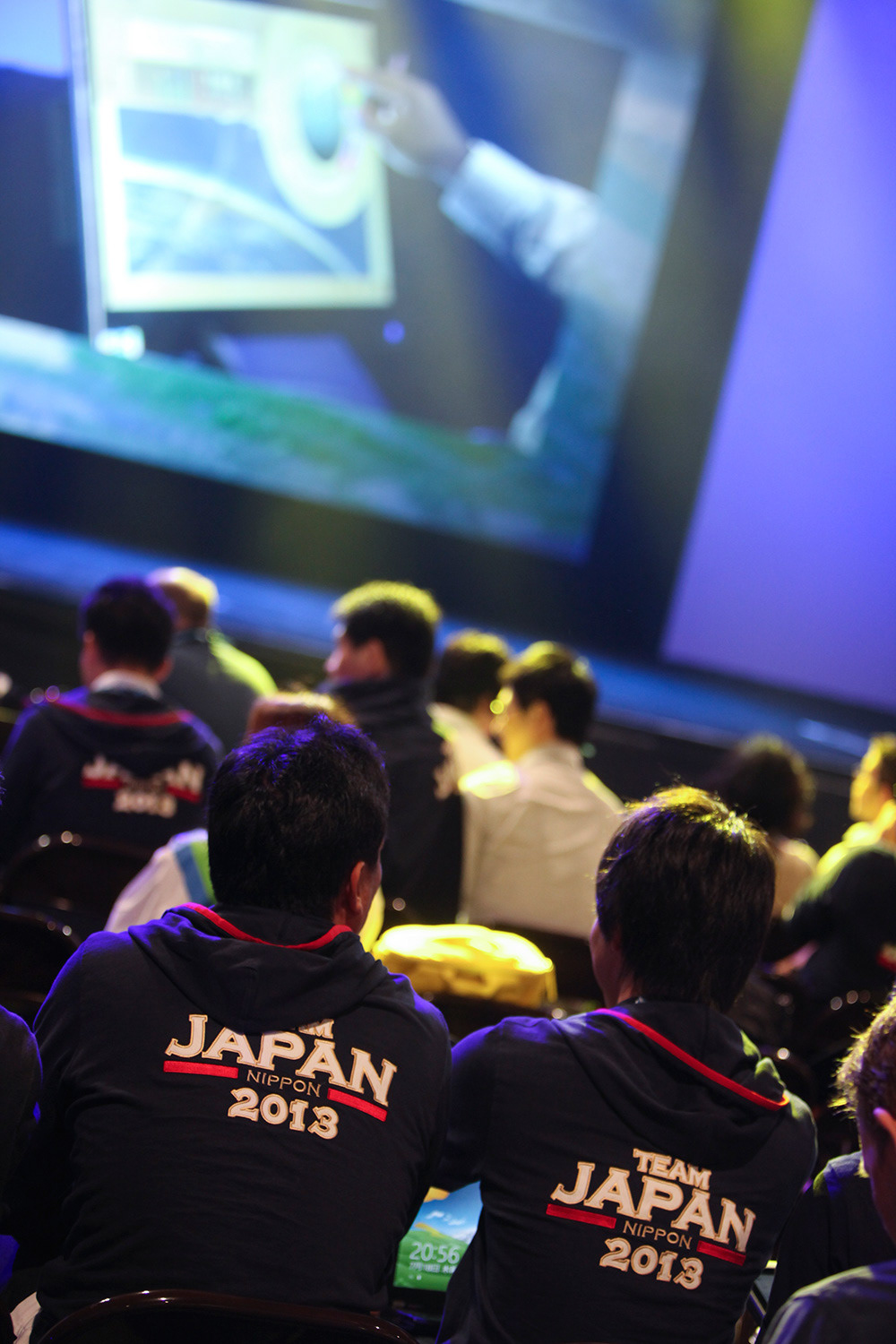 Two artists painted using the Microsoft Fresh Paint App on touch screen devices.  The finished "paining" transformed into our rotating earth element in the opening video.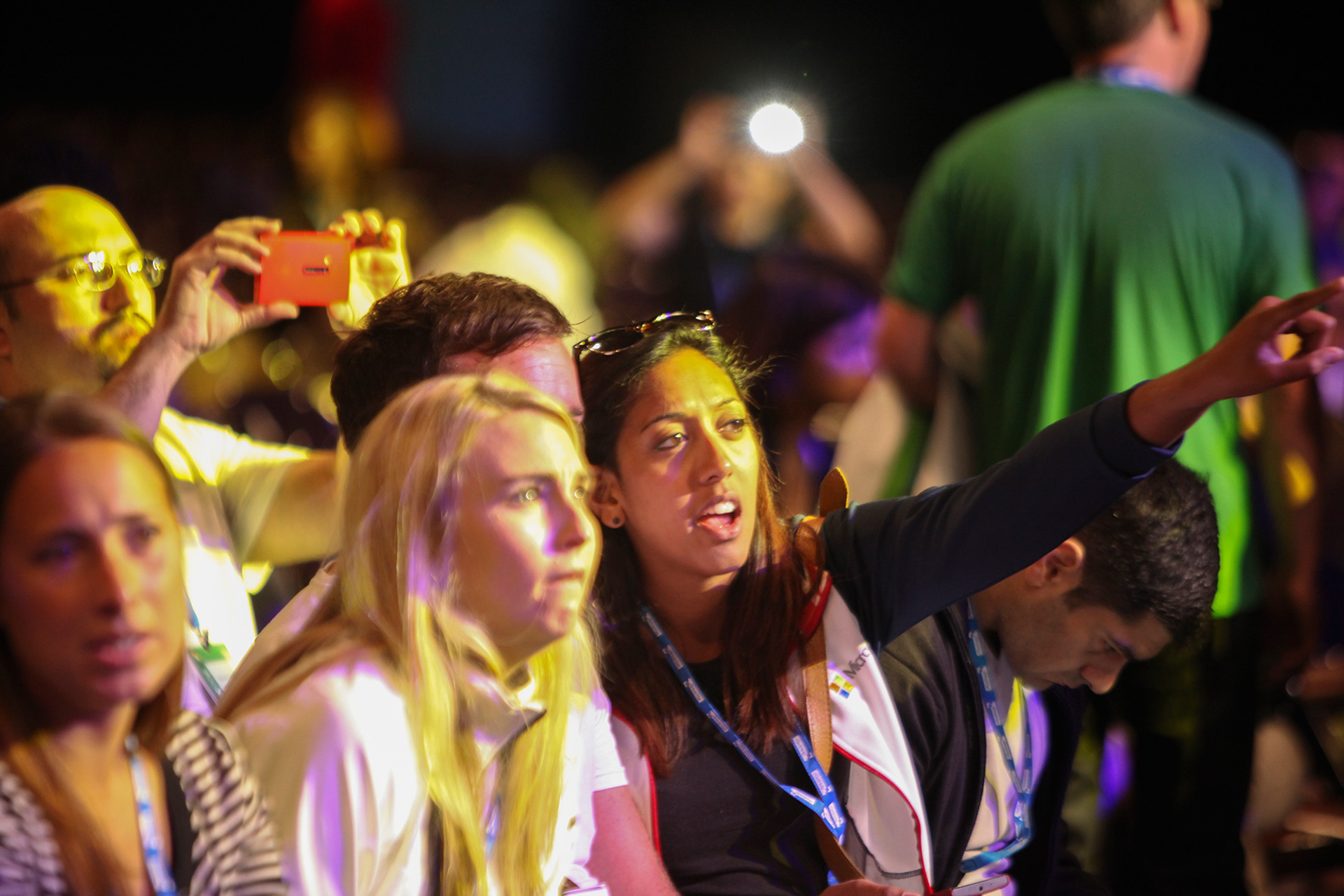 Opening Video Synopsis

(what we want people to feel)
It is a brand new day
full of opportunity and promise.
While we can't foresee all that it has in store
as we can't predict the weather.  
We prepare.  
And though there may be storms
and obstacles we make the choice to persevere.
The world is changing.
Because we are strong and are building strength
this is our moment to transform.  
We will use our skill, collective strength and determination to prevail.
Opening Video -

Voice Over Text
There is a moment.
A moment of Truth.
A moment of no looking back.
A moment of full Commitment.
A moment with only one option…. to move forward
A moment of Transformation. 
We are set-up for success.
We are empowering our customers and partners to find their limitless potential.
We are empowering our customers and partners to find limitless potential. (Alternative)
The road ahead will be challenging.
But we have the right people and our story is strong.
The best is yet to come.
Let's make this our moment.
Behind the scenes rehearsal video cut of the opening video on 5 projected screens with integrated lighting effects.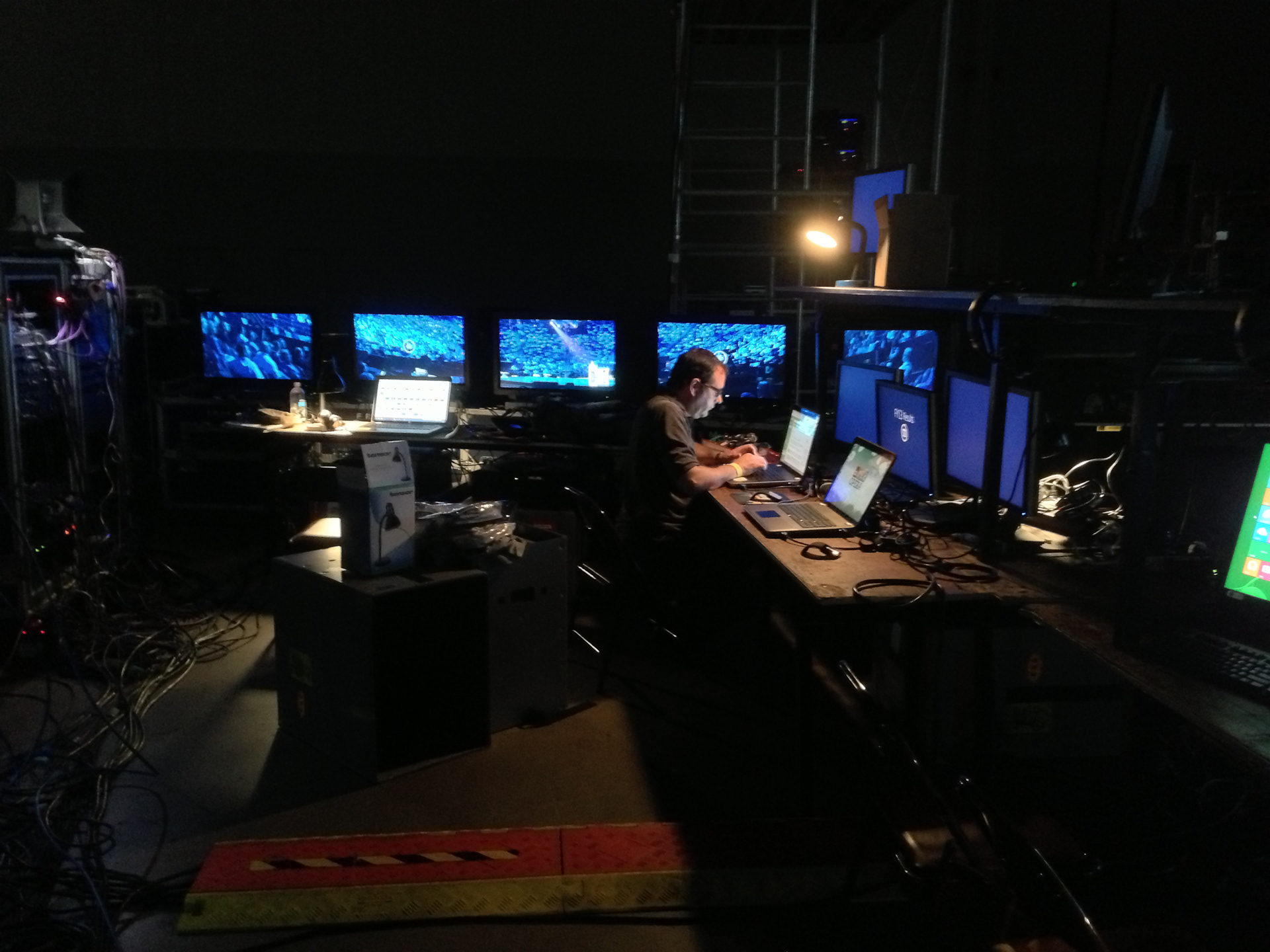 Back stage in WATCHOUT world.  Main and backup video feeds.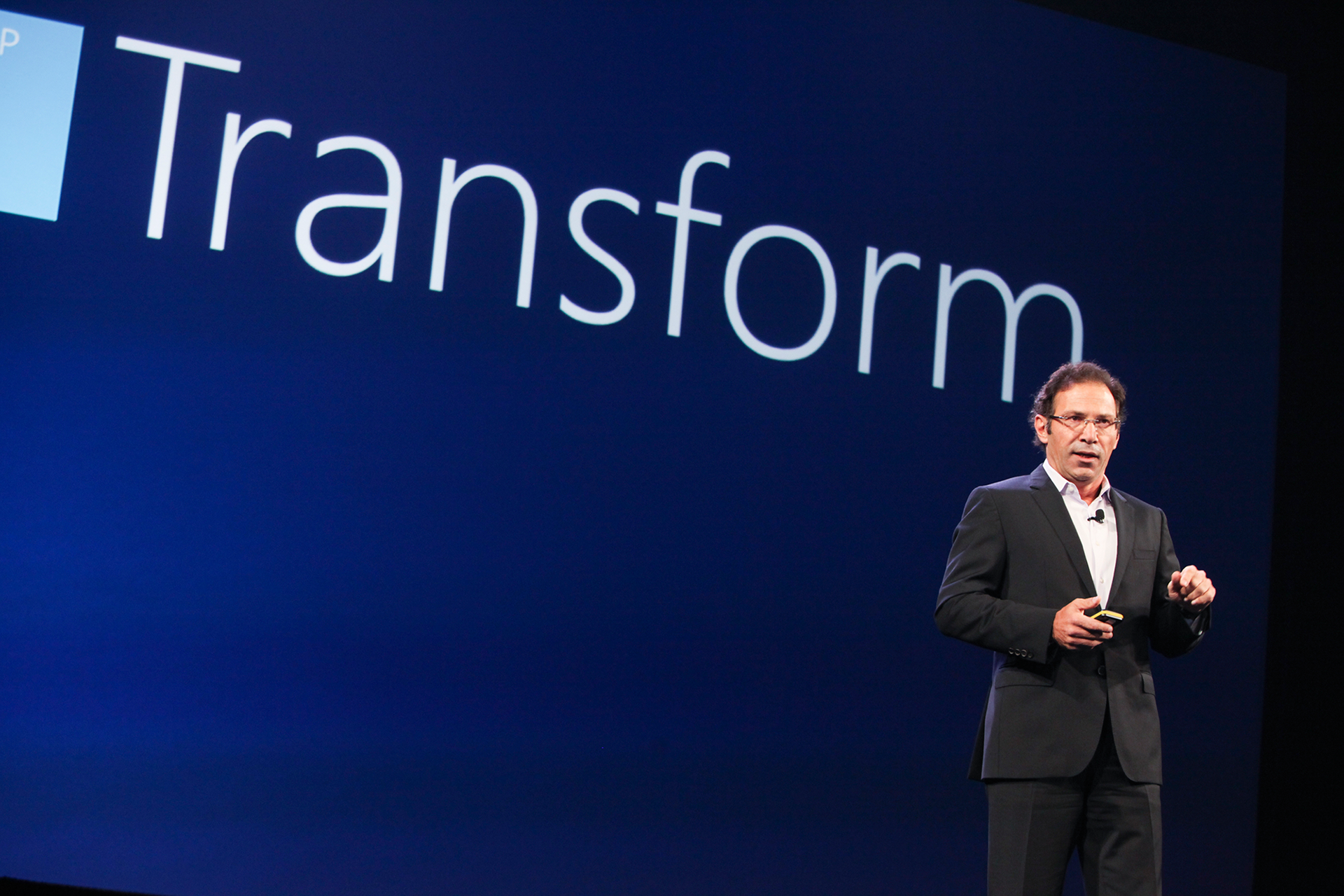 Vahé Torossian (Corporate Vice President Worldwide for SMS&P) delivers his keynote address a captivated 1,800 person global sales team.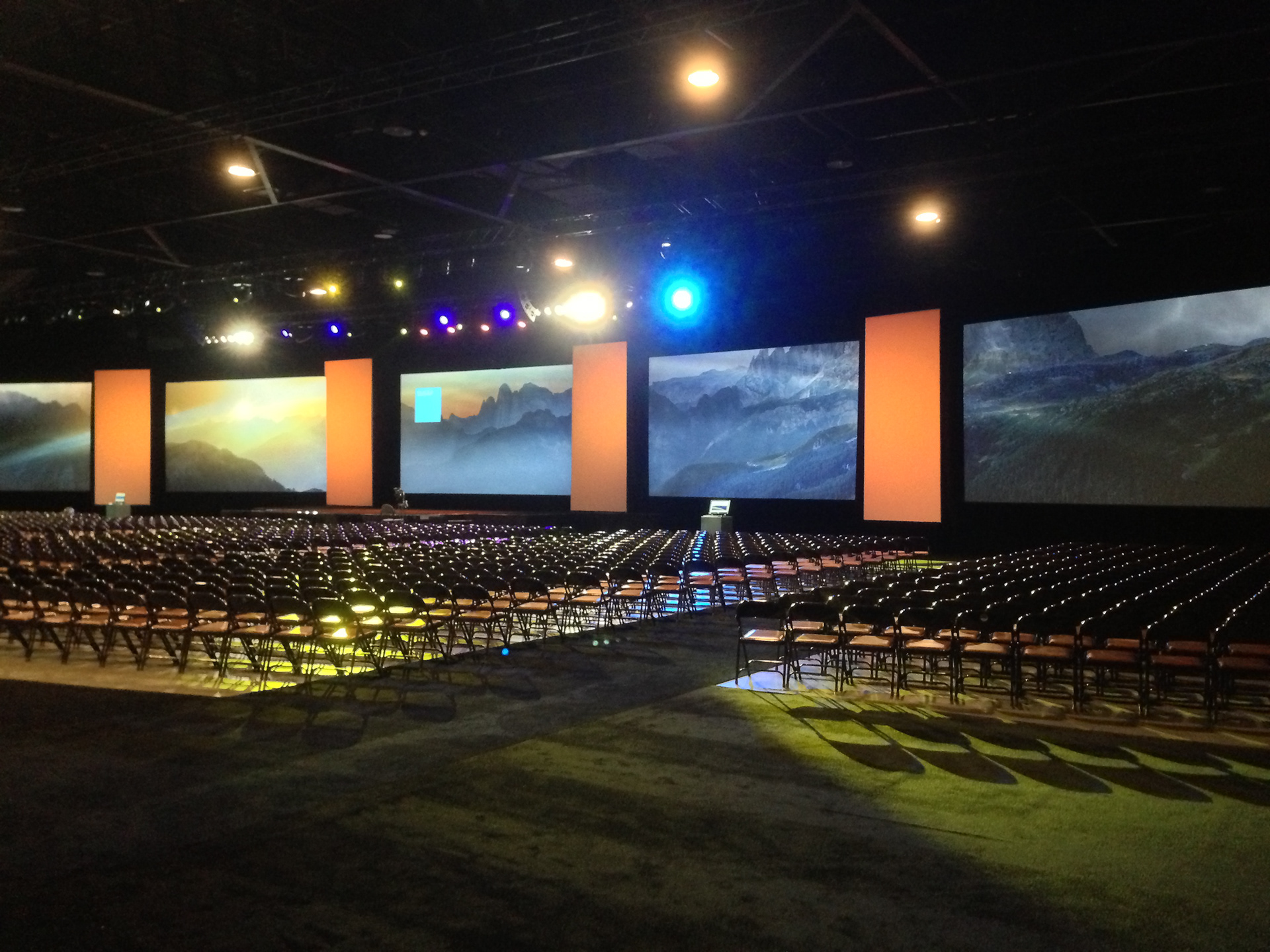 Walkout look.  This is your moment.